Why study abroad? Studying abroad creates new experiences and provides students with opportunities to explore the global outlook and pursue job opportunities in their careers. The ambition and life goals of the student may give rise to possibilities related to further studies or seeking employment to settle down in a job that fulfills their aspirations.
7 Benefits of Studying Abroad
Helps you to build an impressive resume with unique attributes, making you a skilled standalone resource.
Identifies you as an independent personality by pointing to your willingness to travel, expanding your ways of overcoming your nature of being an ethnocentric person.
Adapts you to cultural tolerances with a broad mindset and innovative thinking.
Aiding you to get to perceive and manage changes.
Tunes your language skills as your accent and slang are improved by in-classroom experience as well as a general living experience. In fact, this is the best way to learn a language.
Transforms you into a mature person in the professional world by giving you confidence and willpower.
Connects you with people from various parts of the globe and increases your potential in socializing with people of varied languages and cultures. English is the common language in such scenarios. Ensure your English fluency is good; if not, this effective English-speaking guide would be of some help.
Exciting, isn't it? If you already decided to study abroad, then head on to "How to study abroad".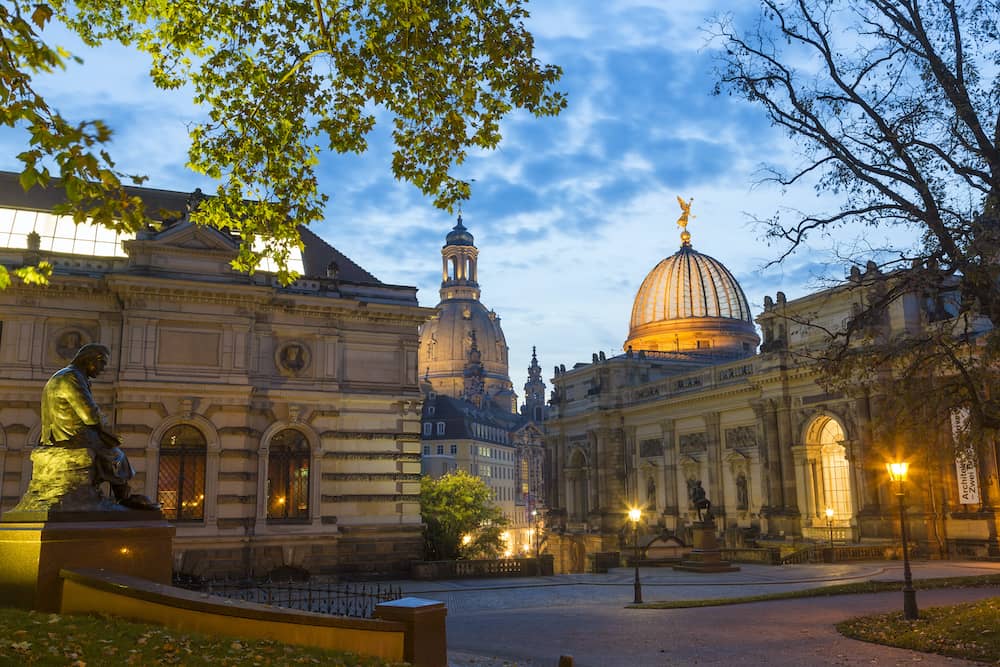 Career Guidance and Placement Support
If you are from India or another Asian country, this is the simple answer to the question "why study abroad"? Most international universities provide dedicated services to the students in various ways.
Workshops are held throughout the year to build new skills or improve existing skills, which can add finesse to your resume. It further helps you with seeking proper career guidance and handling interviews.
Also, you get to expand your connections with friends abroad to guide you through and make you understand the pathways leading you to the perfect destination. If you seek a job that suits your experience in the relevant field, securing internships in specific areas relating to your study program is made possible by the university placement cell.
You can also get in touch with a specific linked group or society to build your career aspirations and benefitted one way or another.
Why Study Abroad – Opportunities after graduating
In terms of opportunities after graduation, students can return to their homeland for job opportunities, work abroad or pursue further studies in their chosen field.
Returning to the homeland
If you have acquired a degree or graduated from a university abroad, you may be back in your home country or town looking for a job. You would have understood the nature of the job and the rights you have as an employee in your chosen job.
Skills like English fluency or other foreign language fluency, being independent and having a strong desire to do things help you enhance your career by placing you into a rewarding job. It also saves you time and energy in applying for a new visa.
Continuation of studies
If you want to pursue a higher degree in your field of study or gain an additional qualification, you should be aware of the further steps involved in continuing your studies. As said earlier, you can extend your current student visa status with the help of your university's assistance to stay in the same country.
You can also change the country by gathering information regarding the procedures involved in doing so. It is always advisable to collect the necessary information on emigrating to that country and plan for the move.
Working Abroad
If you wish to work abroad after your studies, you should pre-plan it in advance. Certain countries have visa restrictions post-study because you are allowed to stay in a country only for a certain period after graduation without securing a work visa.
Further, getting your work visa sponsored on time before post-study work privileges expire is a key step while working abroad. It is advisable to approach your university's career services for guidance before graduation if you have planned to extend your study visa to a work visa.
8 Advantages of Studying & Working Abroad
Let's move on from "why STUDY abroad" to "why WORK abroad"?
Being employed abroad offers a great way to explore other countries and cultures. In addition, you get to build your career path and enjoy a lifetime adventure of new experiences.
It also creates plenty of opportunities to create new roles, define new job descriptions, and open doors for fresh graduates as soon as they graduate from college.
Following are some of the key reasons to "why study abroad" and "why work abroad"?
Exploring the Country
Generally, traveling abroad is expensive as it can take a lot of money from your pockets. However, you can overcome the expenses if you look for jobs abroad after graduating as the salaries/remuneration would be very high compared to your home country.
Thus, you get to kill two birds with one stone (i.e.) you can earn a good sum in income and continue your studies without compromising.
Personality Development
Shifting abroad for studies or work can help you come out of your comfort zone and help to: gain new perspectives, and build your skills both in your personal and professional life. You can also master another language by knowing the vocabulary to broaden your communication skills.
In addition, this exposure and experience increase the possibility of getting an amazing job, growing organically into your new job role, and being an outstanding personality in the future.
Impressive Resume
Having an international assignment can add a brand quotient to your experience and make your resume killer. In addition, you get to be flexible and independent by being innovative in expressing your standalone skills in language fluency or demonstrating a project with the knowledge acquired abroad. This skill further boosts your resume.
Growing Your Professional Network
Suppose you look for a job in a specific country or location. In that case, there are chances of facing many disappointments such as low compensation, a job not aligning with your interests/background and a remote work location. This situation can be very detrimental to your career growth.
Having an international degree helps you connect with individuals from various countries across the globe and provides you with the possibility of tapping this professional network to secure your dream position to fulfill your interests and passions.
Adapting To A Diversified Culture
When you study in an international university abroad where students come from different cultures and speak various languages, you can broaden your horizons to understand various countries. You can immerse yourself, learn more and adapt to a diversified culture. This ability to adapt will help to plan your future career or job in the respective destination.
Building Relationships
You get a new gang of friends hailing from different parts of the world. You get introduced by your friends to their families and gain opportunities to travel to their homes to meet them in person. This relationship also helps you learn about the country and its culture, plan a future stay for pursuing your higher studies, or find a job by socializing with people around and building relationships.
Tip on relationships: A simple idea to build and sustain relationships is wishing someone on special days such as birthdays. Here are some handy birthday quotes for you.
Working with International Professionals
Working in a different country helps you understand the gestures and techniques handled by international professionals to succeed like them in the modern global economy. Moreover, it can give you an idea to begin a new job in understanding the formulas implemented to lead a better life in the future.
Financial Responsibility
The quality of your life is improved by lowering your expenses like spending less on food, rent or travel, and saving money for yourself and your family. This self-learned lesson can improve your responsibility in handling things alone to design a bright future and also manage financially within a specific budget. You can also save money for future travel and explore more of the world or possibly spend time with your friends and family.
Conclusion
Final thoughts on "why study abroad"? Studying abroad creates successful students that work with determination, planning, and an open mind to learn new things. If you are not convinced and still thinking "why study abroad", leave a comment below. Our team will be more than happy to help you.
Read also 10 Reasons To Learn A Foreign Language.